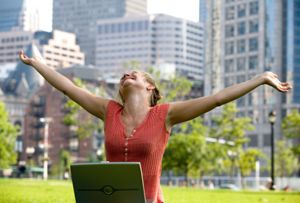 Dress for Success Dutchess County Boutique
The Dress for Success Boutique is located at
63 Cannon St. Poughkeepsie, NY 12601.
The Boutique is where women meet with a Volunteer Career Stylist they will be suited before an interview or her first week on the job. This service, including the clothing, shoes, and accessories, will be provided to women FREE of charge.
All items are donated and well maintained.
Call us if you have any questions or need to make an appointment for our services. 
Robin Blue-Brown, DFS Program Director
845-452-5104 ext. 144.    
Donations are accepted in our Boutique by appointments on:
the first Friday of the month (1:30 pm - 3:30 pm)

the first Saturday of the month (11:00 am - 1:00 pm)